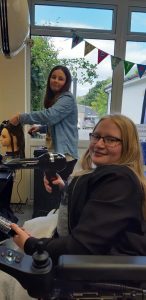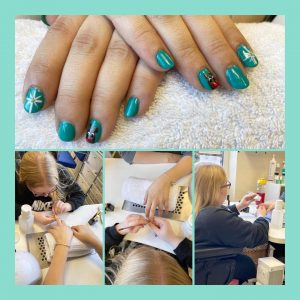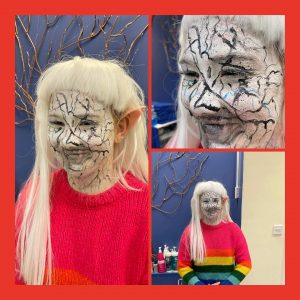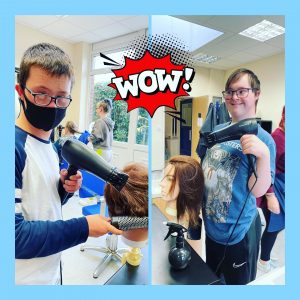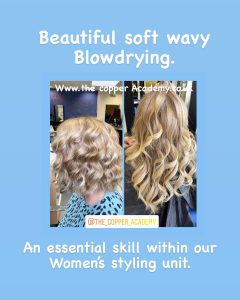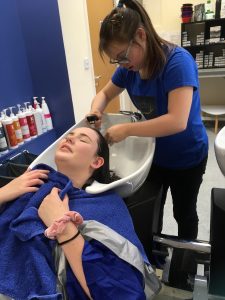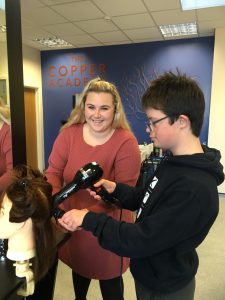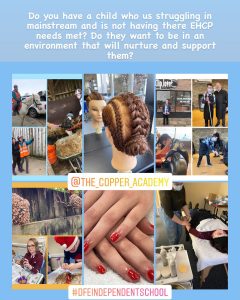 The Youth Programme
Ofsted  Registration Number: 2626957
Dfe Registration number: 878/6087
ABT Accreditation Number: 1168
At The Copper Academy we have a passion for education for all, and have written and Accredited a pioneering Youth Programme designed especially for students aged 14-18yrs with Social, emotional, academic and mental health needs and disabilities.
We recognize that sometimes we may have a child who has differences from their peers – learning may take longer, both academically and socially. Despite their tremendous efforts, results are often a fraction of their peers and social acceptance is much harder, setting them up for frustration. Instead of a fun and fulfilling experience, school or college can become a breeding ground for anxiety and assignments a battle ground both at home and at their provision; This is exhausting for both parents and the child alike.
We will have up to 12 places available in this academic year and we are enrolling now for September 2022. These places are not just accessible with an EHCP but are for students who are in the private, mainstream, and home school sector that may find the traditional education system a challenge. We help to seek funding from county with an EHCP, charity support or self-funded options available. We work closely with our families, County departments and local support groups to review progression, prepare students for their next stage whether it is a mainstream Apprenticeship or local employment or help them to choose which course they would like to experience next.
At the CA we pride ourselves on promoting STEM (science, technology, engineering and math's) on all our courses. Stem is important because it pervades every part of our lives especially in the study of Hair and Beauty. Making STEM fun and interesting helps the student to do much more than learn, it fosters ingenuity, creativity and experimentation and encourages problem solving. All skills which our students can take through life, thus making contextualized learning being the fundamental basis for all activities here at the CA.
There will be ongoing consideration of learning styles and matching of delivery methods throughout and it is understood that some theoretical topics will not meet the needs of every group member during some sessions. with this in mind, study support and differentiation will be used to support their EDI (equality, diversity and inclusivity) and ELM (every learner matters): Numeracy and Literacy will also be contextualised and embedded into the programme wherever and whenever possible.
Family Support and community liason. 
Sarah Stroud is our family support and community liaison officer. She support our families social, emotional and mental health well-being and stress management reducing social poverty for our learners.
She sets up and manages employability, local area work experience, social activities, workshops and support groups for learners, this opening up opportunities for students supporting their curriculum. Sarah participates in student timetables, supports teaching and learning and develops assessment strategies for Key students where the link is required. She interacts with all students and staff at the Academy and gives support where required and plans activities for sessions where required using her own knowledge and expertise.
We also pride ourselves in working closely with families to support learners who may not always be able to attend the academy setting; we are fully accredited for learners to receive a blend of online and academy structure; focusing on the well-being of each student. Students needing this structure are supported in the home, with transport to and from the academy for their studies and with online activities where required.
Course Curriculum
Students have many different and complex needs, and at The Copper Academy we have designed a programme of education enabling our students to gain vital qualifications for progression.
These include Fully accredited Hair and Beauty certificates, Entry level qualifications in English and Maths; plus PSHE studies including Animal care and Horse riding and  supported work experience. These qualifications will help to extend the confidence to work well with others and organise simple tasks and assignments with a positive attitude.
Students will attend 4 days per week for a tailored 36-week academic year programme. Each individual place open for up to 4 academic years, funding being required for each year.
The courses will include various teaching and learning strategies including theory workshops, workbooks, learning games, mood boards, group discussions/work, practical demonstrations, and peer observation as well as practical sessions on a manikin head, developing to real model case studies and supported work experience where able.
Hair and Beauty Certificates.
Hair and beauty are at the heart of everything we do at the academy. Students each year will study various units from the list below starting at our entry level topics. We have a comprehensive assessment criterion which can be completed within 1-4 years depending on ability. We provide opportunities for students to be active and interactive; and to develop their co-ordination, control, movement strength and dexterity through practical tasks. These fully accredited qualifications are recognised within mainstream education and employment; they offer students the ability to progress into the professional environment of Hair and Beauty or prove to employers and colleges that they have the ability to achieve.
Open units for Entry and Progressive levels.
Introduction to the Hair and Beauty Industry.
Health and safety.
Reception studies.
Shampoo and conditioning treatments.
Women's styling.
Plaiting unit.
Men's styling.
Setting Hair.
Temporary Hair Colouring.
Nail Art.
Creative and fashion Make-up.
Creating a complete look.
Acrylic Nail enhancements Diploma
Gel Manicure diploma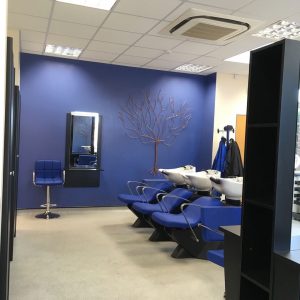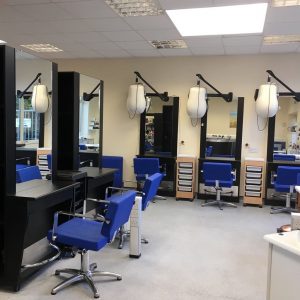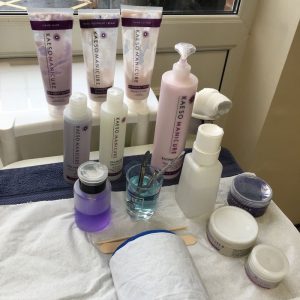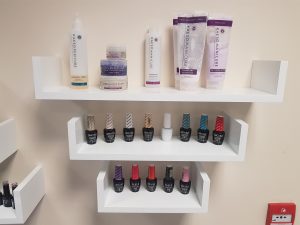 Numeracy and Literacy at The Youth Programme.
Our objective at The Copper Academy is to provide a focus for learning the essential skills of Numeracy and Literacy within a functional context.
Each student will study a comprehensive programme differentiated to their individual needs gaining Entry level 1-3 by OCN London.
Entry level 1-3 in Handwritten communication in English.
Entry level 1-3 in Making calculations in Numeracy. 
These posters were created by one of our students to demonstrate knowledge and we are proudly displaying them in our Classroom for all to see.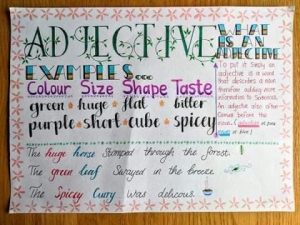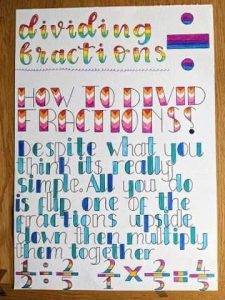 Speech and Language therapy.
The Art of conversation, clarity of speech and knowing when and how to communicate to be understood are essential skills for life. We work closely with outside agencies to promote communication, speech and language for all our learners, this in turn enhancing inclusivity. Staff receive regular training to develop their skills and all students who need support in this area have individual and group SALT sessions where guidance, activities and targets are set for key staff, this enabling maximum growth for our students. We promote the use of Makaton Sign for all students within the academy where required.
National framework for Lifeskills and PSHE
Helping our students to develop a positive sense of themselves, of others and their community is vital for a happy life.  We work hard to encourage our learners to form positive relationships and develop respect for others;  To develop social skills and learn how to manage their feelings;  To understand appropriate behaviour in groups and to have confidence in their own abilities; To provide them with simple life skills including work experience whilst guiding them to make sense of their physical world and community, through opportunities to explore, observe and find out about people, places, technology and the environment. These skills paramount in every student's journey to independence and employment. We will learn about LGBTQ, Black history, first aid , healthy eating and growing food, plus inspirational women and men from history.
Supported Work experience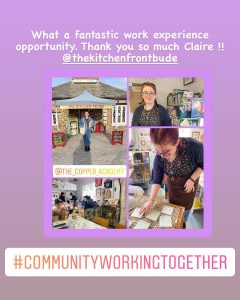 Entry level 2 Award in Animal care, horse riding and the Natural world.
At the Academy we know the importance of physical and holistic education for our learners, and with this in mind we are incredibly lucky to successfully link with Broomhill riding school, to offer our students the opportunity to study their Entry level 2 Qualification in Environment and Animal care.
This includes the opportunity to be a groom for the day, learning everything about the health and welfare of caring for a Horse including mucking out, grooming, tacking up, and carry out health checks. Each student then get to ride each week developing dexterity, strength and co-ordination. These sessions are differentiated for each individual SEND and help to promote mental health wellbeing.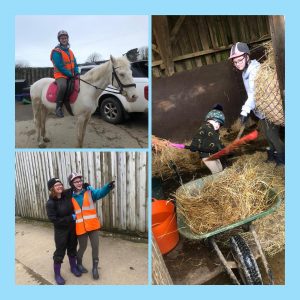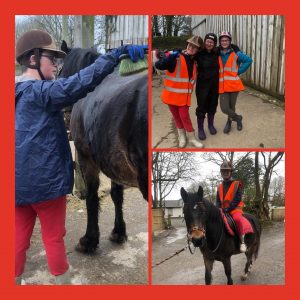 Humanities and our local environment.
An important part of the national framework for Ofsted is the learning of Humanities and these are an integral part of learning at the academy. Designed at with the development into adulthood at the heart. This creative curriculum enhances everything we do. We learn about where we live and what are the key factors within it; About recycling, global warming, climate change and the impact of this on the local environment; How to grow plants for food in our raised beds and how morals and values impact a healthy life. We study topic based sessions abpout the skills of being a Historian, the inportance of Black history month, being an Art historian, and the history of countries around the world.
Expressive Art and Design
We involve our students in exploring and creating assignments with a wide range of media and materials, as well as providing opportunities for them to share their thoughts, ideas, and feelings through classroom activities. Creative Art is another positive way of developing dexterity, fine motor skills, Numeracy, communication, and language.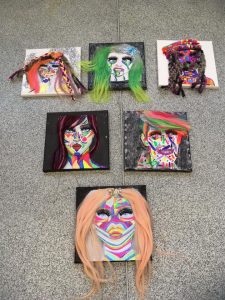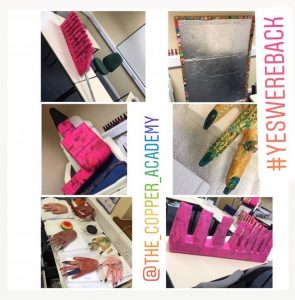 Grading boundaries.
The full Certificate is graded at a Pass, Merit or Distinction and these marking boundaries are set out below.
All students get a certificate, course folder and photo diary of their time with us.
Students of all abilities are welcome at the academy and the initial academic standard will usually set the level of grade boundaries that the learner will aim for. Nevertheless each learner will receive stretch tasks to achieve their maximum potential.
Theory
Pass; Students have had significant help with the ideas and writing part of the course. Spelling and grammar are incorrect, and the assignments are not laid out neatly.
Merit; Students have completed the work independently but have minor grammatical and errors.
Distinction; Students have had no help and the work is grammatically  correct.
Practical
Pass; Students have had support with both ideas and application but have achieved the final assessment piece themselves.
Merit; Student has had minor support with either ideas or application and completes the assessment within a timeframe.
Distinction; Student has had no support throughout practical, plus health and safety can be recited throughout.
Behaviour
Disrespectful or aggressive behavior will not be tolerated towards staff, students and support workers attending the programme. These students displaying this behavior will be sent home and if the behavior is repeated to the point where others are affected then they will be asked to leave the programme. No refund of programme fees will be given to these students.
For more information see our Behaviour policy and Anti-bullying policies
Policies at the CA
Please find the link of the currently available company policies for The Copper Academy at www.thecopperacademy.co.uk. These include: Accident Policy, Anti-Discrimination Policy, Anti Bullying Policy, Behaviour Policy, Complaints Policy, Confidentiality Policy, Covid Policy, Data Protection Policy, Equal Opportunity Policy, Health and Safety Policy, Mobile Phone Policy, Online Learning Policy, Safeguarding Policy, Special Educational Needs Policy, Visitors Policy.
Term Dates
End of summer term: Friday 15th July 2022
Trips
Monday 27th June – Crazy Golf/ Bowling
Monday 4th July – Tamar Lake, Bird hide and Icecream.
Application process
If you have and questions about the course please contact Emma Hosie.
Application forms are available on request from emma@thecopperacademy.co.uk
ENROLMENTS OPEN NOW!!!